Why is Lucknow an ideal location to buy a home?
Dec 09, 2019
Shweta Yadav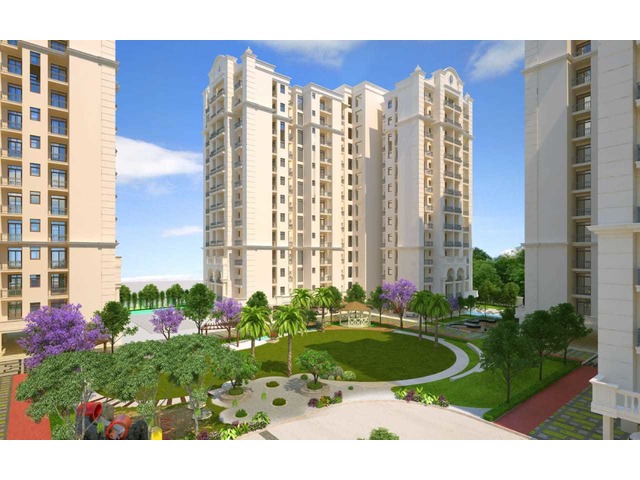 The city of Nawabs happens to be the epicenter of heritage and lip-smacking food. But, in recent times, it has treaded way more than that. Witnessing developments that have gone over leaps and bounds, Lucknow has traveled a long way from being a Tier II City. With the ongoing events of some of the most sought after real estate projects offering unmatched social infrastructures along with the massive development of IT hubs, this city has become one of the fastest-growing areas in the entire country. A property in Lucknow is going to give excellent returns in the future as it is not only one of the most sought after and fast emerging cities, but it also happens to have an accelerating commercial value.
A lot of factors have been contributing to the influx of the ever-growing Lucknow real estate in recent times. The upcoming Metro Station is going to make a significant difference to the city. As 90 percent of the city vehicles are registered as private, the forthcoming metro station will not only give a more effective transportation alternative, but it is a more environmentally friendly option too. While the north-south corridor is likely to be completed by 2019, the second corridor is expected to start operations by 2019. This will also accelerate employment opportunities, which in turn is going to boost the economy of the city. The upcoming Gomti Riverfront is also going to accentuate the city's beauty along with channelizing water from various other escapes like the Mahdoiya, and Ataria escapes of the Sharda Canal System. Lucknow is also expected to come up with the most significant start-up ecosystem in the country as it has already been flourishing with an array of several multi-national companies and IT commercials. The government has been planning to develop a start-up incubator hub in the city that will prove beneficial to not only the youth of Lucknow but the neighboring towns. This city also happens to be developing its first international cricket stadium, which is going to cost a whopping fifty thousand people. This stadium is going to be known as Ekana Cricket Stadium. It is also coming up with Medanta Mediclinic a multi-super specialty clinic and outpatient facility spread over a mountainous land area of 12 acres that features an extensive range of diagnostic features and healthcare services.
With all the developments in the city, many reputed real estate builders are coming up with premium projects in the city. The 2 BHK in Oro Elements has been attracting an exceptional level of interest as it is not only budget-friendly, but it also comes with some of the best features and amenities that potential homebuyers and investors look for while buying a flat. The complex is one of the most coveted in the area due to an array of amenities and facilities available to home buyers. The area is seeing exceptional growth and is a prime investment destination.