Best locations to buy a property in Lucknow
Dec 02, 2019
Shweta Yadav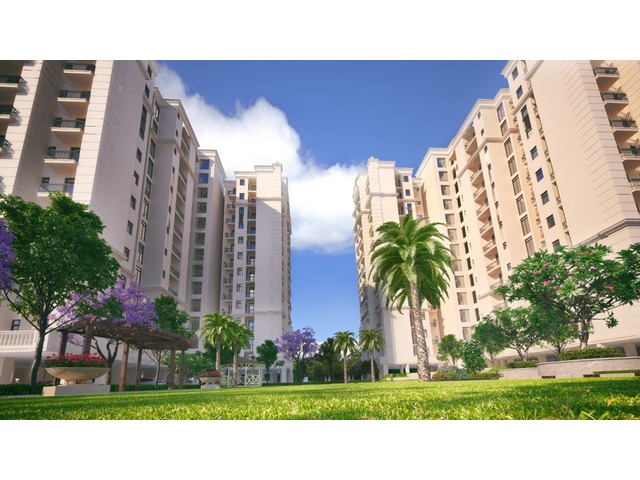 Lucknow, over the last few years has been witnessing a surge in the demand for sophisticated real estate complexes. The city has got a strong commercial infrastructure. The city also offers a great lifestyle to the residents, given it has all the civic amenities that people would crave for. Particularly, the demand for property in Jankipuram, one of the prominent localities in Lucknow, has been consistently increasing. People are looking for properties in Lucknow, both for personal use or commercial purposes. The rental income generated from these properties is impressive indeed. You might be interested in buying a residential or commercial property in Lucknow.
Here are some of the best localities in Lucknow, where you can buy residential and commercial properties.

Hazratganj
This locality has got a good livability score, which reveals that residents can enjoy all the civic amenities they require. On average, the property price remains around INR 7,269 per Sq.Ft. In case you are interested in settling down in Lucknow, this would be the most ideal locality. It has some of the best schools, colleges, and hospitals around. Besides, the residents here can easily reach the markets, banks, hotels, and theatres. People can buy both ready to move and under-construction properties in this complex.
Butler Colony
With an average property price around INR 5.106 per Sq.Ft., this locality happens to be a good choice for residents. The social infrastructure around this area is well-developed. In case you are looking for RERA registered projects in Lucknow, you can check out the new projects that have been developed in this area. Besides, you may also think of buying a residential property for commercial use, as the monthly rental potential of these properties is around INR 29,550.
Charbagh
The average property price is around INR 3,764 in this part of the city. Residents in this area can easily avail of the Red Line of the Lucknow Metro. You will enjoy residing in a posh area, with loads of luxury features in the residential complexes here. The city has several shopping malls, multiplexes, and restaurants around. The property owners can choose from the villa or apartment-based projects.
Interested investors and homeowners can check out the new residential projects in Lucknow and book their properties now. The investment in property in Lucknow is expected to give good returns in the coming months.